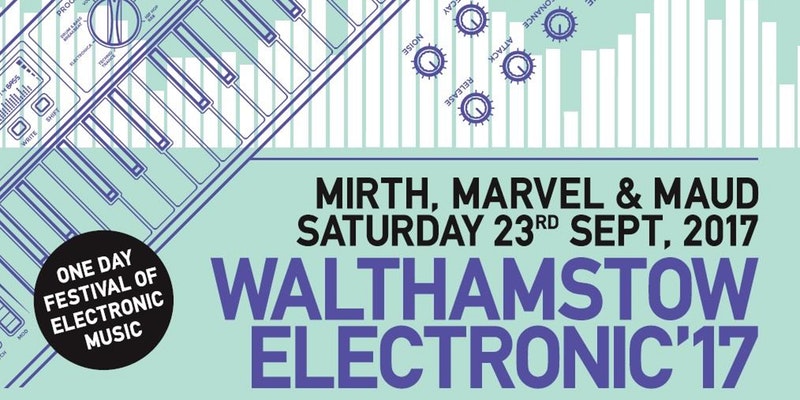 This Saturday Eat or Heat has been given the chance to do a bit of fundraising during a wonderful event being held near Walthamstow High Street.
Walthamstow Electronic is a celebration of the full spectrum of Electronic Music, centred on Mirth, Marvel, and Maud, formerly the EMD Cinema, a beautiful Grade II Listed building, and one steeped in music history – it was played by John Coltrane and The Beatles.
Amazingly the event is already looking to be sold out but we'd like to thank all the people involved in letting us take part including Byrd Out, and one of our regular volunteers Dan!
Some tickets may be available at the door, however, if you're not able to attend the event but happen to walk past please say hello and donate any amount to support the work we do locally.
Thank you all for the continued support and we look forward to meeting many locals during an evening of great music, fun and fundraising for the Waltham Forest foodbank.