26/07/2019
First Quarter Statistics 2019
45% Increase in first referrals
Reason for referral
Age
313% Increase Benefit Delays
171% Increase Domestic Violence
86% Increase Benefit Changes
100% Increase Homeless
58% Increase Debt
380% Increase 16 to 24 years old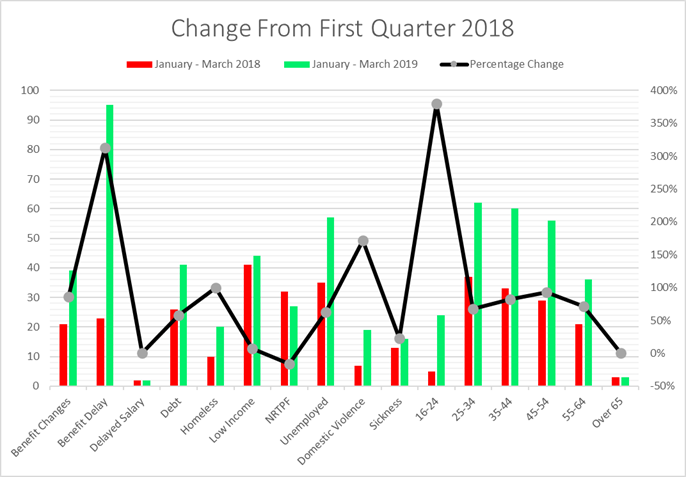 Since Eat or Heat started in November 2011, we have seen a steady rise in our referrals.

There have been reports recently, notably by the Joseph Rowntree foundation, that show poverty in the UK is on the rise.
Child poverty has been rising since 2011/12

4.1 million children are living in poverty, a rise of 500,000 in the last five years

Four million workers are living in poverty –a rise of more than half a million over five years

In-work poverty has been rising even faster than employment, driven almost entirely by increasing poverty among working parents.

Joseph Rowntree Foundation December 2018
Here are our latest statistics that show how the demand for our service is rising.
The statistics are for the year 1st April 2017 to 31st March 2018, unless otherwise stated.

Approximately 8790 meals were handed out, plus fourth referrals and emergency bags.
There were over 600 first referrals last year, this equates to approximately 5500 meals.
Over 2700 meals on second referrals
590 meals on third referrals
A food bag for one adult costs approximately £8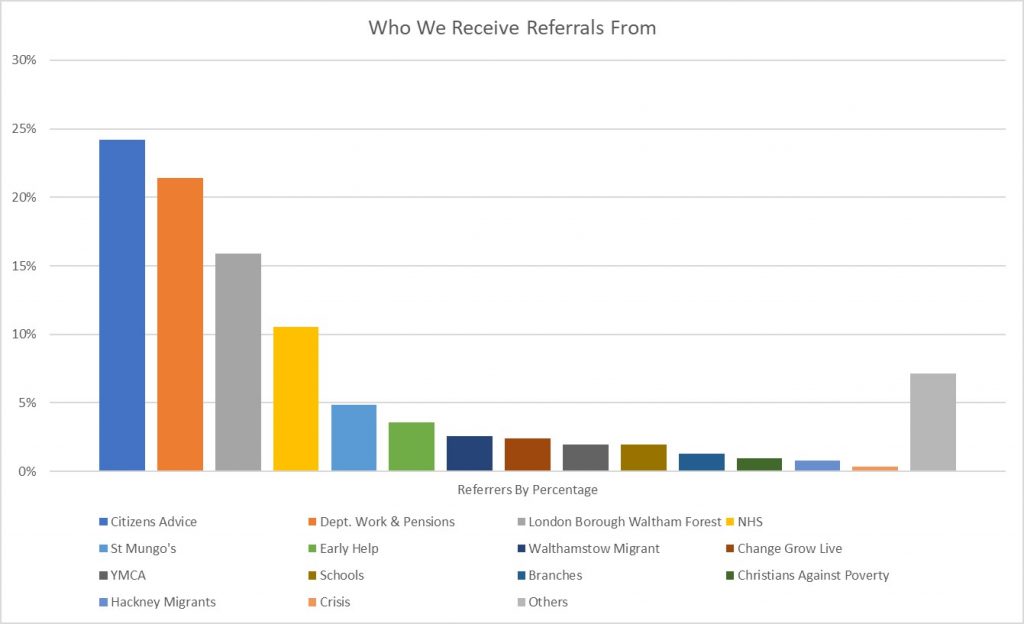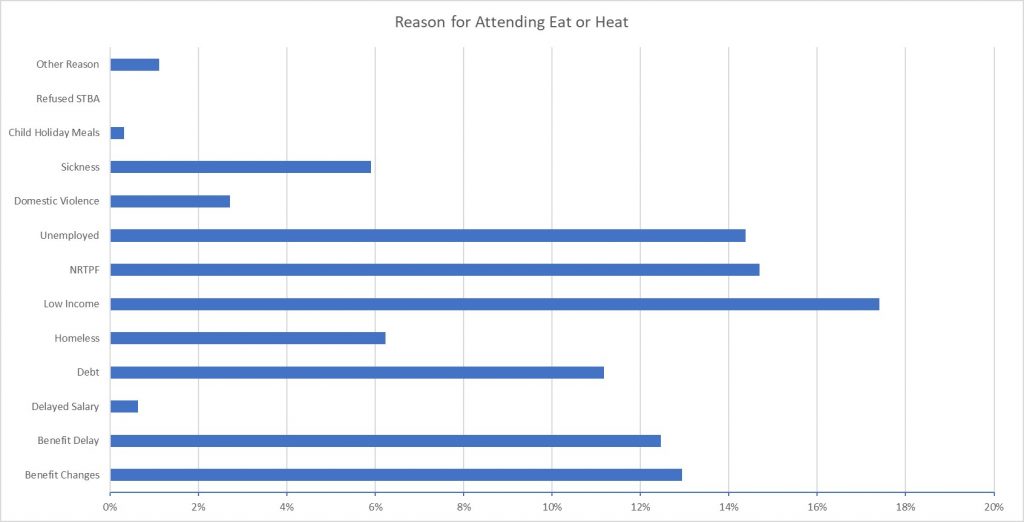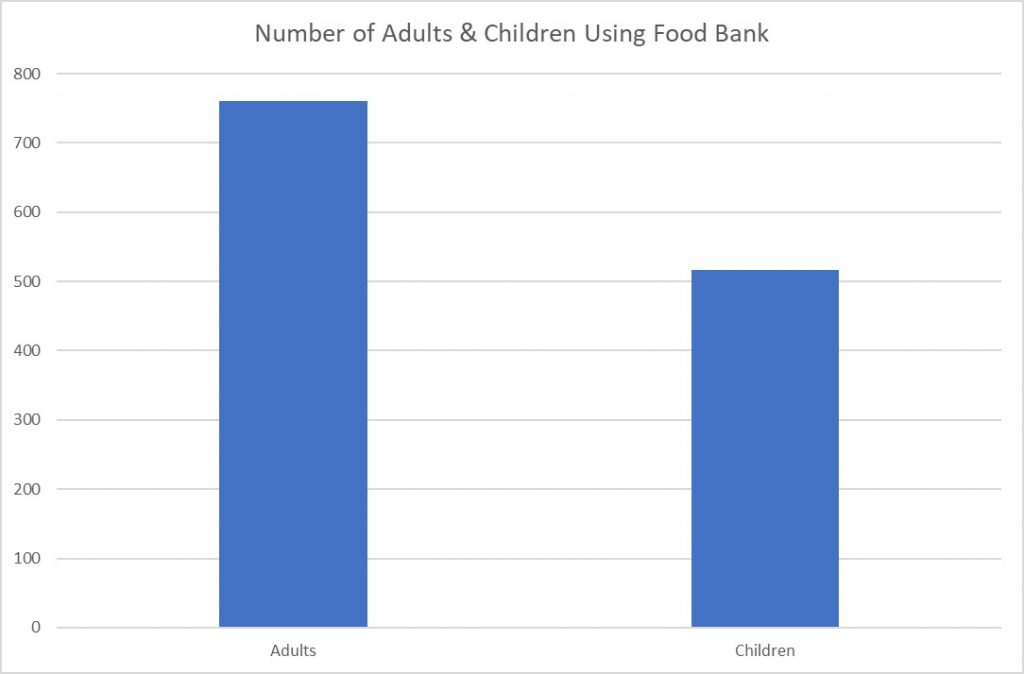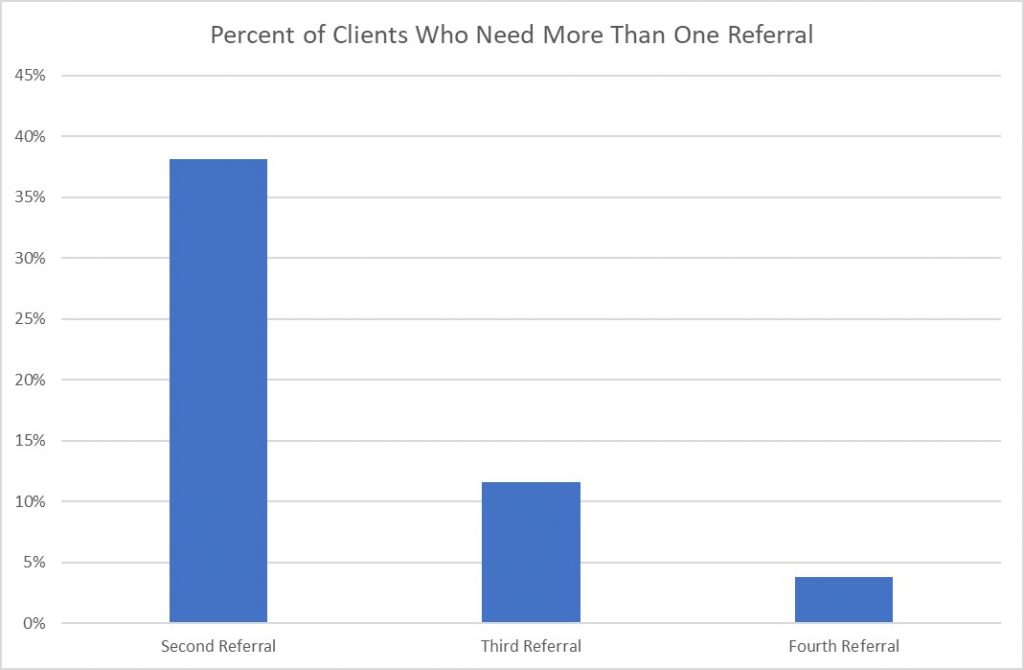 The following charts show the increases so far this year 1st April 2018 to November 2018, compared to the same period in previous years.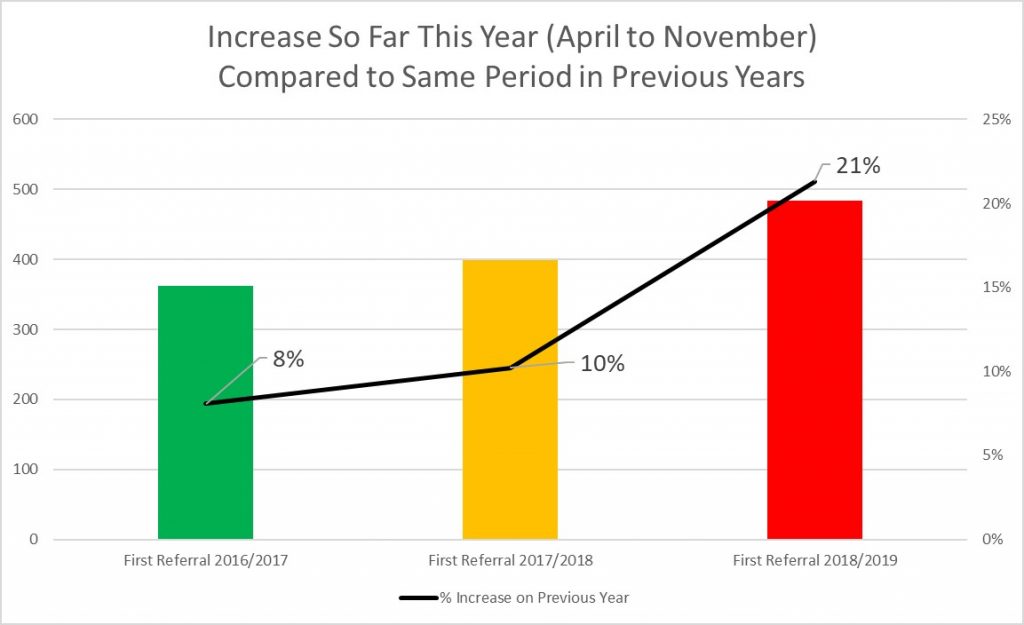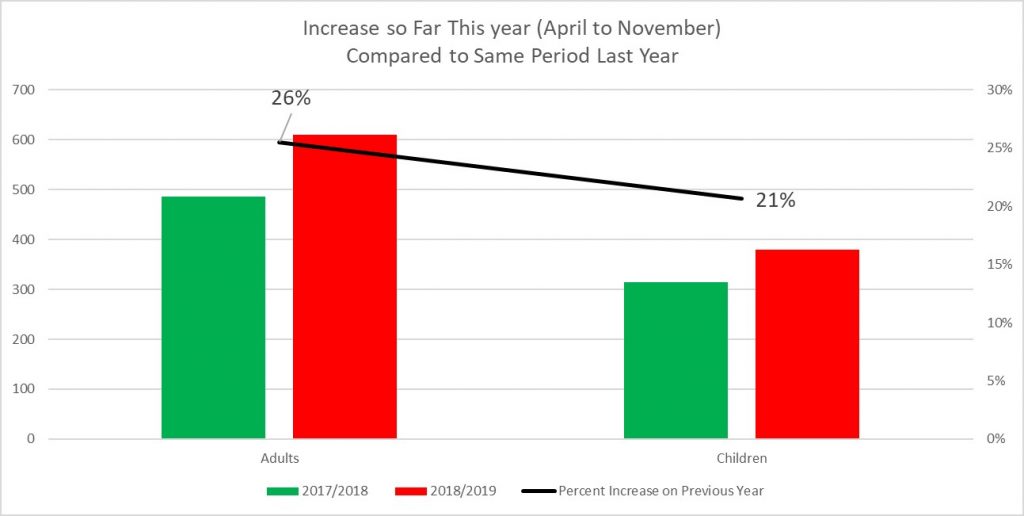 At Eat or Heat we knew we were getting busier, but even we were shocked at just how much the referrals were rising.
On behalf of our clients, we thank all our supporters, referrers, donors and volunteers for the amazing response to our regular pleas for help. You are all amazing!
Life in this country should not be Eat or Heat