Day to day, we receive referrals for people who are facing all sorts of challenges in life that lead them to seek help.
One of the things we have seen is a rise in referrals for the homeless in Waltham Forest. In response to this, we are creating a bag to help.
This is what the bag looks like. It's a drawstring nylon bag, approximately H 44cm x W 33cm.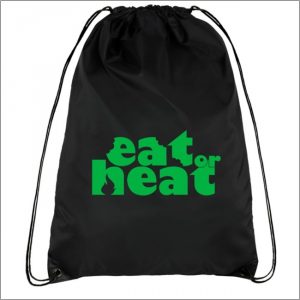 While researching what should go in the bag and considering winter is on its way, one of the things we thought our wonderful supporters could help with is adding Hats, Scarves, Gloves and Socks to go with the bag.
Then we thought, "what about asking our supporters to knit?"
Here are some simple patterns from https://www.loveknitting.com. They have many that are free, including these, to download.
pattern mens basic hat and scarf pattern
We are adding thermal/wool socks and gloves and are currently aiming to source these ourselves.
If you would like to donate either of these we suggest large adult gloves and large adult socks.
For more information please contact us.
On behalf of our users, thank you to everyone who has donated to Eat or Heat. With your support we have helped many people in our community get through challenging times.